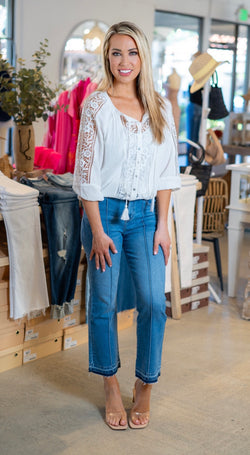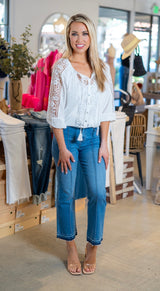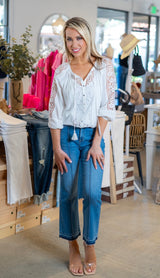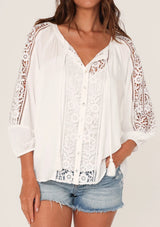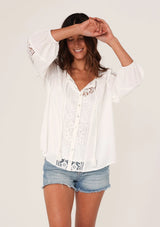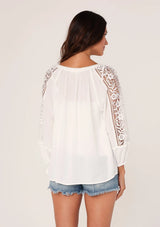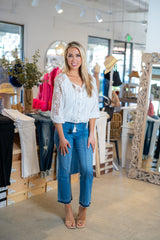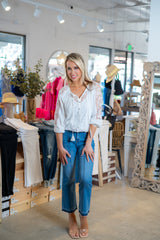 ASHER LACE BLOUSE - WHITE
Asher Lace Blouse
A classic button-front bohemian blouse with lace trim throughout.
Relaxed, flowy fit
Voluminous long raglan sleeve
Tassel neckties
Button front
Sheer lace trim
Lattice trim
Lining included
Flowy bohemian blouse
Effortless and ethereal, this timeless bohemian blouse features delicate lace trim detail throughout. With long voluminous raglan sleeves, a button front, and tassel neck ties. A flattering silhouette that can be dressed up or down.
White
75% Viscose, 25% Rayon